Our Story of Grant Grill in San Diego
Since 1951, Grant Grill and Lounge has been at the forefront of San Diego's culinary scene. We invite you to explore our story, from the "Grant Grill invasion" and power lunches of the 1960's to today's history-in-the-making with our innovative beverage program.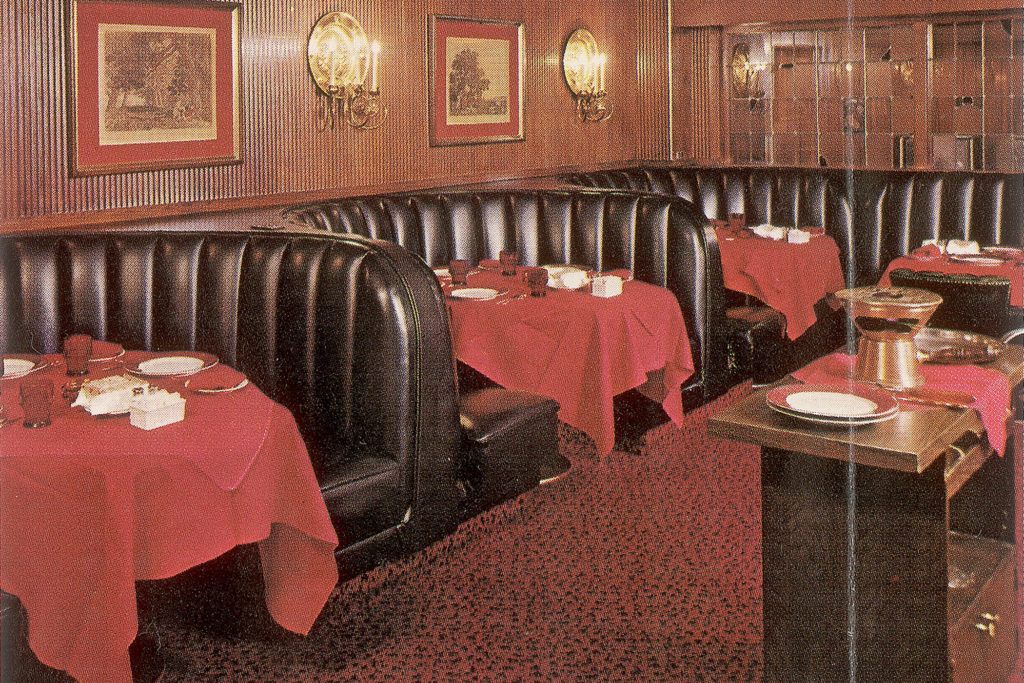 Go Back in Time
From the moment Grant Grill opened its doors in 1951, the San Diego restaurant was a hit… and it wasn't just the mock turtle soup (allegedly prepared with a generous two fingers of sherry!), that kept the plush mahogany booths full.
Read More
In the 1950's and '60s, Grant Grill was well regarded as the place to power lunch. Lawyers, banker and newspaper editors frequented the sanctified room, which was guaranteed to be "men only" until 3:00p.m.
In 1969, this strict policy finally changed when a group of local female attorneys notoriously, and successfully, staged a "sit-in." Waving a New York gender discrimination case in hand, the women were seated at a table and proceeded to return several times over the span of a year until the policy was finally removed.
Today, "Grant Grill Invasion" as it has been called, is still applauded as a turning point in San Diego's history, and a brass plaque commemorating their feat is on display outside Grant Grill's entry.
Always seeking to the be the best of San Diego Restaurants, during the 1970's Grant Grill's ambience gained momentum as a private club style establishment where service featured included the delivery of private phones to each booth so guests could converse with other diners. The most elite patrons were honored with brass plaques placed above their favourite booths as a symbol of prestige and exclusivity.
Following the hotel's $80-million dollar retrofit in the 1980's, Grant Grill re-opened with a new design palate and eventually became a three-meal restaurant, serving breakfast, lunch and dinner.
Another grant scale renovation in 2006 restored the hotel to its original grandeur, including infusing the historic featured of Grant Grill with an Art Deco-inspired setting, weaving contemporary touched like sophisticated cream linens and fleur de lis banquettes with the classic wood paneling.
In 2009, the adjoining Lounge was yet again, re-designed to bring modern, urban energy into the space with Mooi crystal chandeliers, sleek granite-topped tables, brilliant mosaics and metallic fixtures.
Today, Grant Grill remains the best of San Diego restaurants, while the Lounge has evolved into a haven of accessible elegance, classic cuisine and modern mixology.

Be Our Guest
Enter our world of history and history-in-the-making at Grant Grill & Lounge
Plan a sensational celebration at Downtown San Diego's iconic restaurant with Grant Grill's Private Dining Room or other event venue options.

Keeping cuisine simple yet elegant drives the philosophy of Executive Chef Mark Kropczynski and his culinary programming.

The Grant Grill became the signature restaurant of THE US GRANT Hotel in 1951. From the monumental "Grant Grill Invasion" to the iconic mock turtle soup, our history has shaped who we are today.