Downtown San Diego Restaurant
No matter what brings you to Grant Grill, a downtown San Diego restaurant, we guarantee a remarkable dining experience. From the sumptuous surroundings – including classic mahogany wood, fleur de lis banquettes, and white linen-topped tables – to the ever-evolving seasonal menus, Grant Grill carries a tradition of excellence since 1951.
Grant Grill's menu sets the standard for San Diego fine dining with approachable epicurean elegance, acutely focused on highlighting only the freshest of ingredients, prime meats and Pacific seafood. Breakfast, Lunch and Dinner menus elevate comfort cuisine and highlight the bounty of the Southern California region. Compliment your meal with Grant Grill's extensive wine list and craft cocktail collection.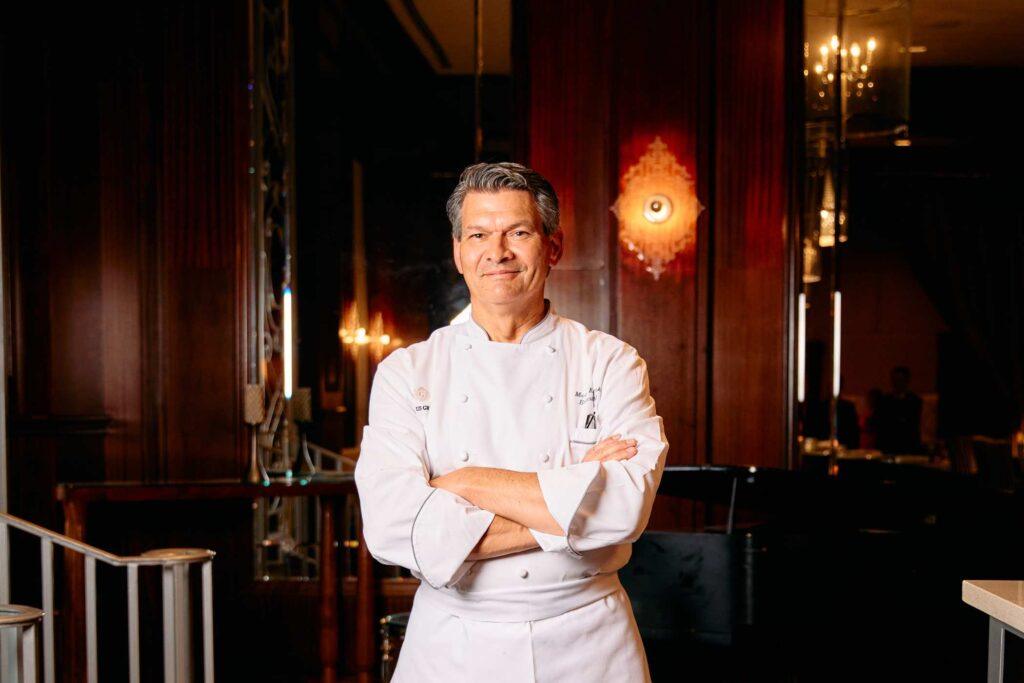 Executive Chef Mark Kropczynski
Keeping cuisine simple yet elegant drives the philosophy of Executive Chef Mark Kropczynski. Kropczynski's culinary career began at the age of 15, working in commercial kitchens, and leading him to graduate from the prestigious Culinary Institute of America in Hyde Park. An opportunity to study in France landed Kropczynski with internships at the La Côte Saint-Jacques and Le Clos Longchamp and provided extensive practice in classical French technique. Today, Kropczynski attributes much of his European cooking style not only from France, but also influences from Swiss and German chefs.
Read More about Chef Kropczynski

Be Our Guest
Enter our world of history and history-in-the-making at Grant Grill & Lounge